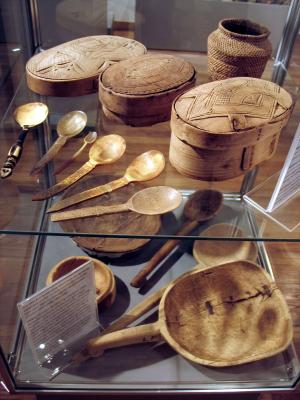 Old treasures.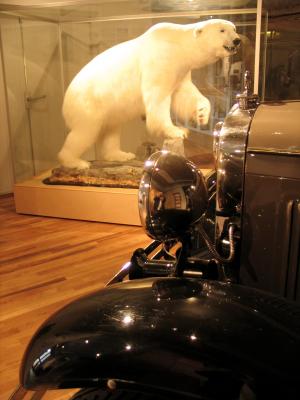 Polar bear and Ford A.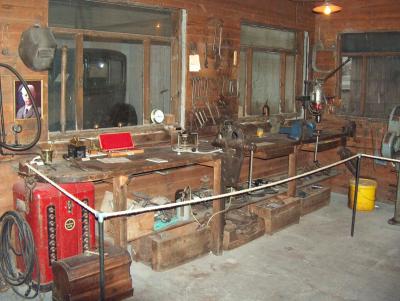 From theáwork shop.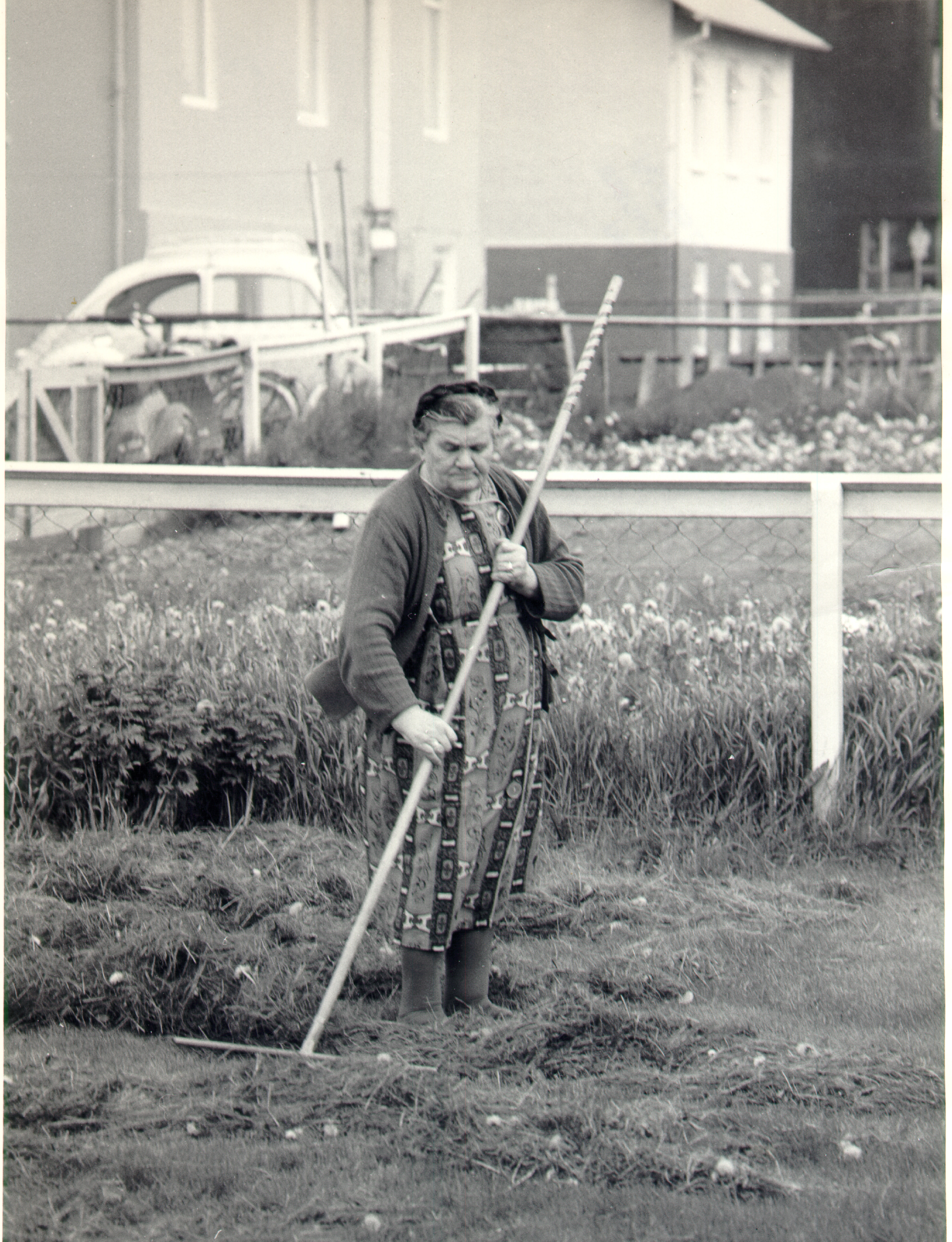 Gu­r˙n from Lundur. Ph.
Stefßn Pedşersen, 1972.
á
á
á
á
The Heritage House presents exhibitions on the interaction of individuals with their social environment. Exhibits show four tradesmenĺs workshops (a carpenter, a blacksmith, a watchmaker and a saddle maker) dating from the 20th century, personal history of the local novelist Gu­r˙n Baldvina ┴rnadˇttir (see picture on the bottom right) as well as sample from private collections.
Among the different items from private collections are an ambitiously refurbished 1930 Ford A as well as a stuffed male polar bear dead in North Iceland in 2008 (see picture on the right).
Gu­r˙n Baldvina ┴rnadˇttir (1887-1975) was for many years one of Icelandĺs most prolific and popular novelists (her books were the most borrowed in Icelandic libraries for 25 years). Born at Lundur in StÝfla in the Fljˇt district, she was one of eleven children of ┴rni Magn˙sson and Baldvina ┴sgrÝmsdˇttir. In her youth, Gu­r˙n and her family moved to different places, including Enni in H÷f­astr÷nd, Keta in Skagi and Malland. While living in the H÷f­astr÷nd district Gu­r˙n became a keen reader from the Reading Association; and this eventually led to her long-lasting relationship with books. In 1910 Gu­r˙n married Jˇn Ůorfinnsson, a carpenter. They lived in various places until they finally moved in 1940 from Ytra-Malland in Skagi to Sau­ßrkrˇkur.
Gu­r˙n started writing stories from an early age. Part of her first novel DalalÝf (Valley Life) was written before she got married, though her writing was then put aside until they moved to Sau­ßrkrˇkur. The first volume of DalalÝf was published in 1946 when she was 59. She then published a book per year until 1973 (with the exception of one year) for a total of 27 books. She published her last book at the tender age of 86.á